About
Green factory
In last years Gallucci has adopted a full analysis of the life cycle to understand where we derive our emissions of greenhouse gas.
The company makes sure that working conditions are safe, that is not exploited child labor, that employees are treated with dignity and respect and that manufacturing processes are environmentally friendly.
• Factory entirely powered by energy from renewable resources.
• High-efficiency mechanical equipment and monitoring technologies forefront.
• Tanks for the recovery of rainwater.
• Recycling of waste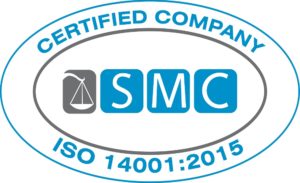 100% Made in Italy
The history
In the early 50's Mario and Giuseppe start very young to learn the shoemaker's craft in the Marche region.
At the beginning of their activity, the Gallucci brothers specialize their production in the orthopedic kids' shoes. Afterwards, in the late 60s Mario and Giuseppe decide to innovate their kids footwear production by combining their expertise in producing healthy and comfortable shoes with the flamboyant Parisian fashion taste and the techniques of the English traditional construction.
Today the tradition goes on with the second generation of the Gallucci family, Andrea and Gianni, the sons of Mario and Giuseppe, face the market with an innovative vision but always keeping the know-how of the Italian shoes craftsmanship
The values
The use of high quality materials guarantees healthy and comfortable shoes that, combined to style, ensure an entirely MADE IN ITALY production.
Quality of the materials and special processing techniques like the Goodyear, the "Ballerinas", "Ideal" and the Tubular Mocassin. This leads to make a healthy shoe supporting the children growth with a correct body posture and walk, avoiding muscular or back problems in the future.
Attention to details and comfort combined with a unique and sophisticated style have contributed to develop the brand in the most important international markets.
The Marche region and its heritage
The Marche region and in particular the province of Fermo is an important well-known center for the historical shoes craftsmanship tradition.
The Marche is one of the Italian regions that better represents the culture and the tradition of the shoes and luxury leather goods. A region where history, landscape and human energy combine in a unique territory where beauty is inside its villages, its hills and consequently in what its people can produce and perform.
The human nature of the social relations turns out in genuine and long lasting relations that strongly affect also the companies, that are based on the values of respect and honesty.